A combination of the PE-PP Mixed Color Sorter and a grinder or shredder for plastic waste can further reduce the size of plastic waste. As a result of these machines, plastic waste can be sorted and recycled more efficiently, thereby reducing the amount of waste produced.
Next-generation PET Recycling using grinders and shredders
Advanced technology is used for cutting plastic waste.
Economical and energy saver machinery
Prominent sorting for further reduction of the size
Helpful to make the sorting process fast and efficient
Supports a streamlined recycling process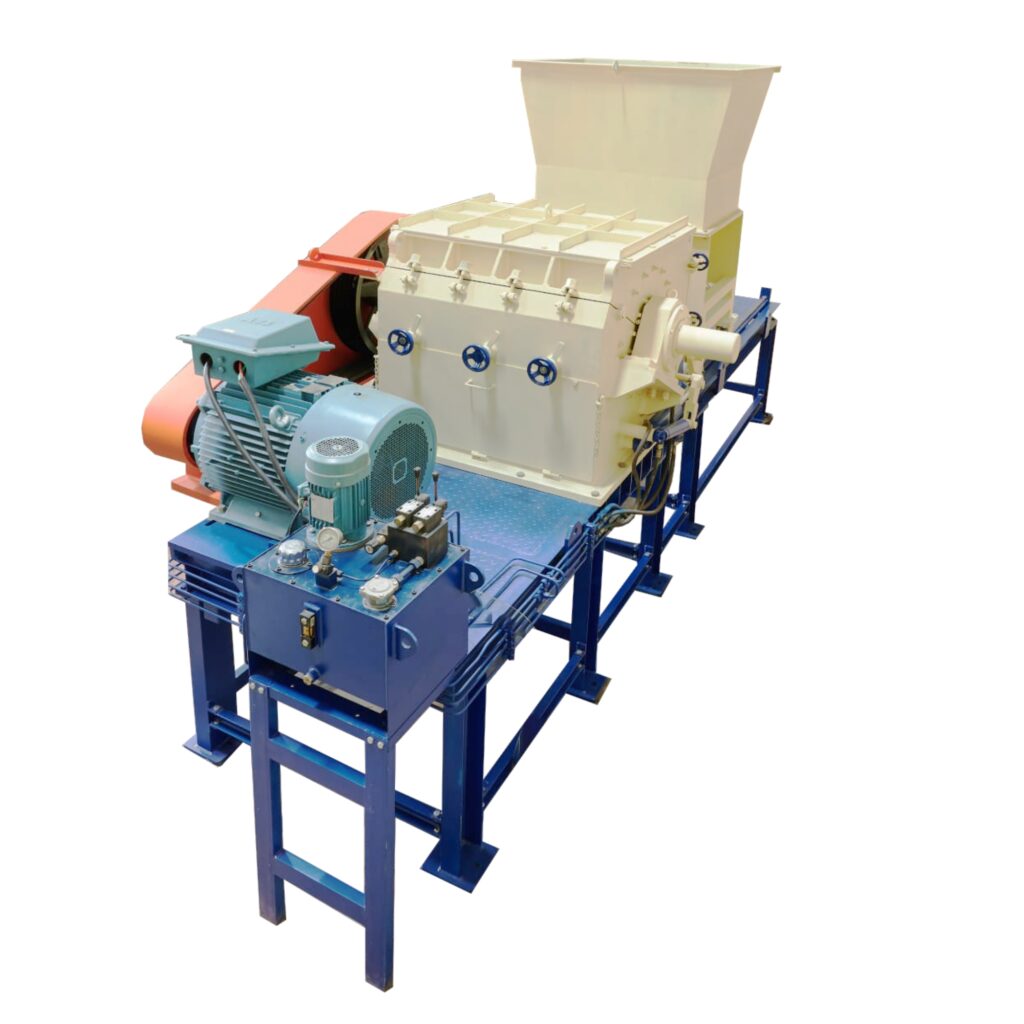 Classification of grinders based on plastic waste material
We divide our Grinding machines into their motor functionality, design, and chamber size to increase the accuracy of the sorting process and reduce time requirements, which makes them more cost-effective.
The resulting plastic waste is also easier to store and transport, resulting in a more streamlined recycling process.
Sreecycle Plast LLP Forced Feed PET Grinders are the best possible solution for your search. This machine can help to reduce the amount of plastic waste in landfills, as well as increase the efficiency of PET plastic recycling.
2. Hopper Feed HDPE/PP Grinder Shredder
3. Shredder